100) ? false : true">
Linda McCartney's
The Future's Green
Linda McCartney's has been banging the vegetarian drum for years. So, when the new vegan movement hit, why was no one talking about their products?
"We live in a strange world where children must sacrifice their own education in order to protest against the destruction of their future." Greta Thunberg, 2019
Our food choices have one of the biggest impacts on the health of the planet. So, what if we puts kids in control for once and asked them what they wanted on the menu?
New research by Linda McCartney's has revealed that 10% percent of children aged 8-16 don't eat meat while a huge 70% of children want more vegetarian or vegan options at school.Answering the demands of kids, Linda McCartney's is pioneering a movement to make schools more meat-free by turning a primary school entirely veggie. Teaming up with vegan Youtube sensations BOSH and kids cookery experts COOK School, Linda McCartney's will be teaching thousands of kids all over the UK how to cook up delicious meat-free meals.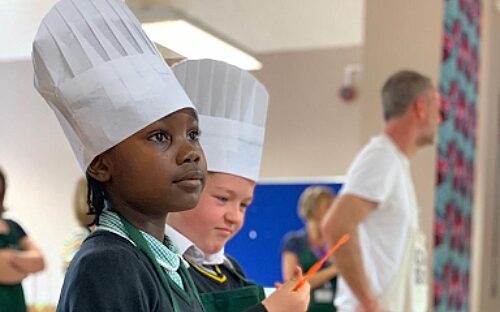 British kids call for more meat-free meals at school dinner time.

#kindnessforever
Appetite created.
7.8m+
Visibility
87
Media & social mentions
250,000+
Children taught to cook
Support
from Jamie Oliver